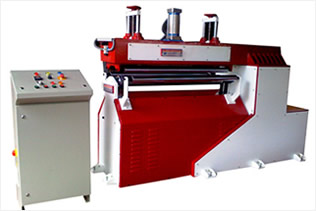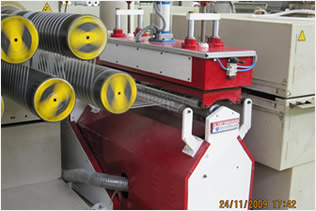 M.AJAY are pioneers in developing state of the art 100% indigenous online tape fibrillating systems. These machines are found most reliable and are performing back to back against all imported fibrillating systems. In today's competitive market in raffia industry, the only way to survive is cut down the processing costs and to diversify into other end products using your existing machineries. An Inline Tape Fibrillator is a right option for doing so.
Salient Features
Fibrillating machine sizes : 200,450,650,850,1000, 1125, 1500 mm.
Machine to be fitted between Orientation Oven/Hot Plate and IInd. Goddet. No alteration in existing plant.
Needle density up to 30 needles/cm. in two rows.
Horizontal/Vertical models available to suite any tape plants.
AC frequency drive control panel.
Needle made from imported materials for maximum wear resistance and extended life of the roller.
Modular design for cost effective change over of worn out needles.
Applications
Various Products Manufactured By Fibrillating Machines Are
STITCHING YARN FOR WOVEN SACKS, JUMBO BAGS.
PP FIBRILLATED ROPES.
FIBRILLATED TAPES ARE ALSO USED IN MANUFACTURING OF CABLE FILLERS WHICH A LATEST APPLICATION AND IS USED IN REPLACEMENT TO PVC CABLE FILLER WHICH ARE VERY HEAVY IN WEIGHT IN COMPARISION TO PP FIBRILLATED CABLE FILLERS.
PP FIBRILLATED TAPES ARE USED AS CONCRETE FIBRES FOR CONCRETE REINFORCEMENT.