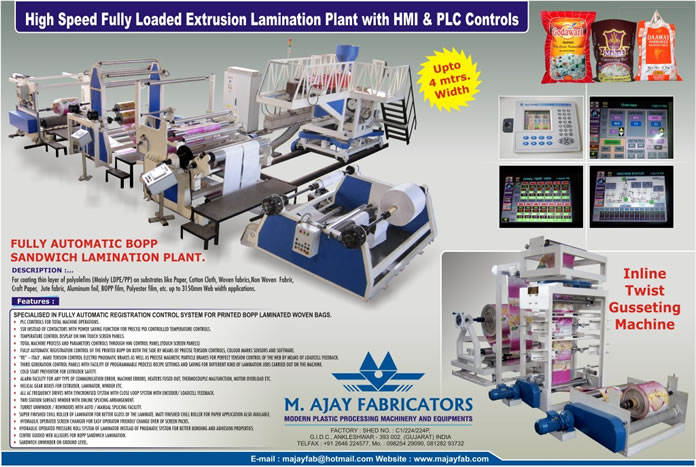 Description:
For coating thin layer of polyolefins (Mainly LDPE/PP) on substrates like Paper, Cotton Cloth, Woven fabrics, Non Woven Fabric, Craft paper, Jute fabrics, Aluminium foil, BOPP film, Polyester film, etc. up to 3150 mm Web width applications.
Features:
SPECIALISED IN FULLY AUTOMATIC REGISTRATION CONTROL SYSTEM FOR PRINTED BOPP LAMINETED WOVEN BAGS.
plc controls for total operations.
ssr
instead of contactors with power saving function for precise pid controlled temperature controls.
temperature control display on hmi touch screen panels.
total machine process and parameters controls through hmi control panel. (touch screen panels)
fully automatics registration control of the printed bopp on both the side by means of precise tension controls, colour marks sensors and software.